simple


personal profile / resume website


creator

A simple personal resume website creator for you.
No need to coding, no need to design, no need to magic.
* Free No credit card required.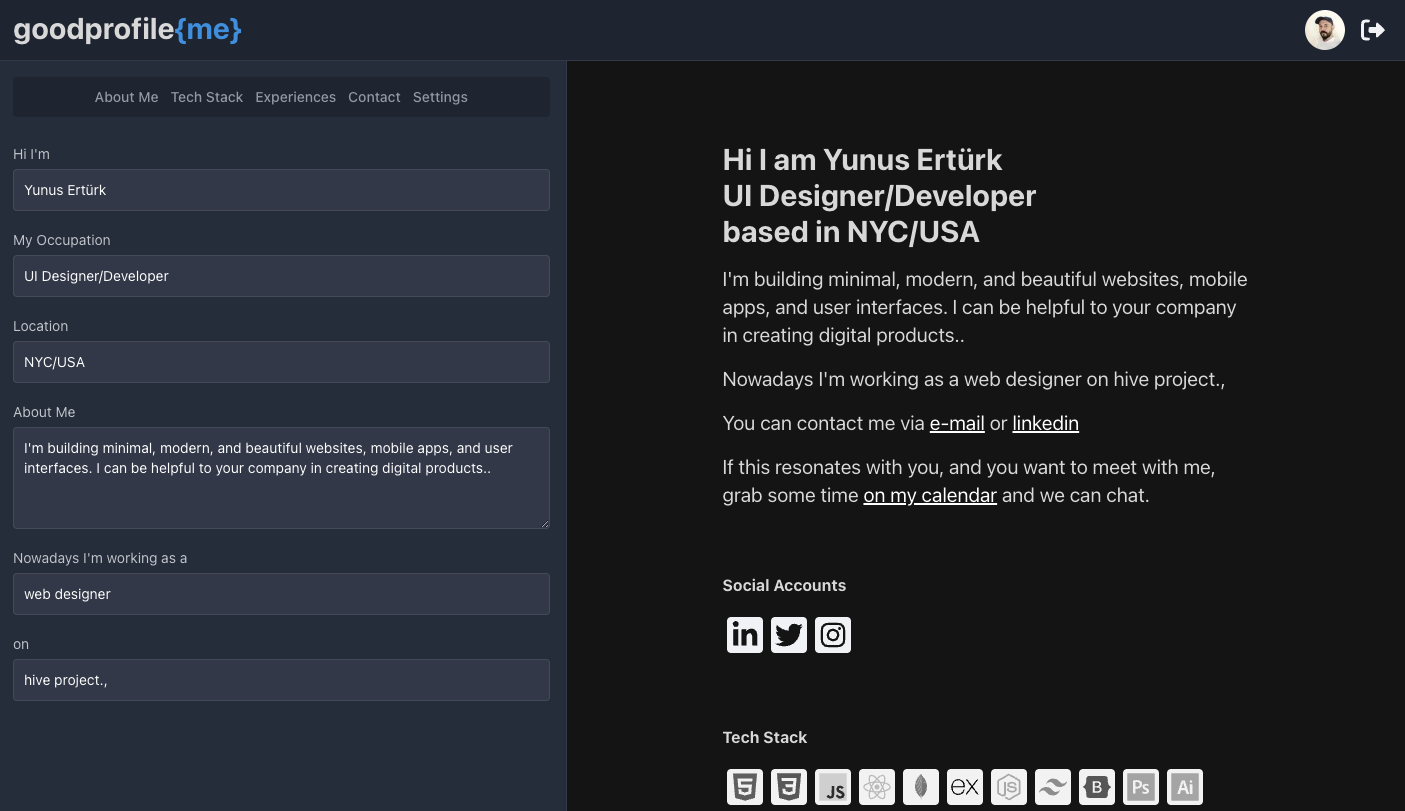 What's the difference?
Aren't there many of it?
1
you can create your website in less than 5 minutes
2
you don't need any coding
3
you don't need to choose which blocks should you use
4
you don't need to think about what should you write
What Will You Get?

Super Fast
You don't need anything for make it fast.
Excellent Seo
We make all SEO things for you.
Responsive Design
Your website will be nice with all devices.
Clean And Modern Interface
It has perfect UI/UX both dashboard and website
Custom Domain
You can use your own domain, and remove branding.
Working on New Features
We just trying to best for you, for your needs.
Some Features
You can add your blog posts from medium / hashnode / dev.to
Automatically syncronized Github Repositories
Hide / show what you want to see or don't.
Add your button for appointments with your favorite platform.
Show your social media accounts.
Pricing?
Free plan for everyone. No credit card required.

Free
0 $
/ for beta
No credit card required.
goodprofile.me/ address.
Unlimited experiences.
Unlimited projects.
medium blog posts.
github repositories.
Ready to create your own website?
Create Now
* It's free, no credit card required.